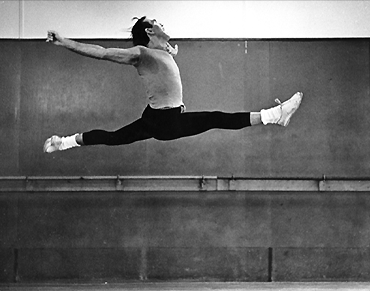 Writers have labelled Luigi, An Ambassador of Jazz, A Pioneer, The Pied Piper, A Body Doctor but mostly, The Innovator. Dance historians have defined his style as classic jazz, sophisticated, elegant, and even liquid fire. The exercise routine he created for his own rehabilitation after a devastating accident became the world's first complete technique for learning jazz dance. Luigi's talents and perseverance have given him the opportunity to work in every part of show business, from burlesque to Hollywood musicals, Broadway and beyond. He received the professional nickname "Luigi" from Gene Kelly.
Born Eugene Louis Faccuito in Steubenville, Ohio, Luigi was the eighth of eleven children born to immigrant Italian parents Nicholas and Antonette (Savoia). With coaching from his brother Tony, Luigi grew up winning talent shows with his singing, dancing and limber acrobatic tricks.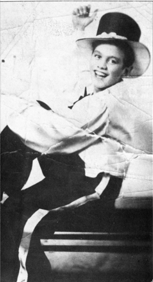 By his teens, he was headlined as "Steubenville's Own Bobby Breene" (the male Shirley Temple), and became a novelty emcee in vaudeville theatres. He then toured America's heartland, singing with the Bernie Davis Orchestra, replacing Dean Martin.
After being drafted into the Navy in WWII, Luigi returned home and was urged to move to Hollywood to pursue a movie musical career. Within two months of living in Los Angeles, tragedy struck in a near fatal car accident. Doctors held little hope he would recover from a basal skull fracture and paralysis down one side of his body. Within a deep coma, an inner voice told Luigi, "Never stop moving kid, if you stop you're dead." He eventually awoke to be told by doctors, "you'll never walk again." His determination said, "I'm going to dance."
On his own, Luigi started creating stretching exercises into a routine that helped him discover what had to be done to control his body. He learned to "always put the body in the right position," to "feel from the inside out." After a long year of trial and error, he regained enough strength and equilibrium to start dance classes again at Falcon Studios in Hollywood with teachers Edith Jane, Ralph Faulkner, Carmelita Maracci, Sam Mintz, and Micho Ito. At other Studios, he took classes from Adolph Bolm, Bronislava Nijinska, Michael Panaieff, Edward Caton, Sally Whalen and Louis Da Pron.
Over a year later, Luigi, seen by a talent scout, was asked to audition for MGM's On The Town, starring Gene Kelly and Frank Sinatra. Miraculously, as he was still working out his paralysis, he got the job and started an 8 year dance career in over 40 films, such as: An American in Paris, Annie Get Your Gun, Singin' in the Rain, The Band Wagon and White Christmas.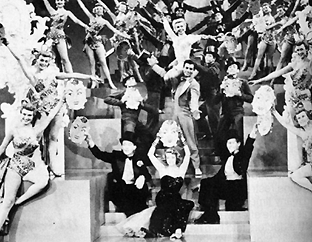 Choreographers Robert Alton and Gene Kelly became his mentors. They and others such as Hermes Pan, Eugene Loring, Le Roy Prinz, Nick Castle and Michael Kidd, put him to work with Fred Astaire, Cyd Charisse, Doris Day, Judy Garland, Bing Crosby, Mickey Rooney, Donald O'Connor and Danny Kaye, among others.
During the long waiting periods on film sets, Luigi did his own exercises to make sure his body remained limber and would not ruin "a take." Soon dancers were following him, 10 or 20 at a time. Robert Alton encouraged Luigi by saying, "You've got a great style, you should teach it," so Luigi started a "jazz class" in L.A. in 1951. He taught while working in films, live theatre, and in TV variety shows such as, "The Colgate Comedy Hour," and "The Red Skelton Show." He never stopped moving!
In 1956, Luigi was taken to NYC to perform in the Broadway show Happy Hunting with Ethel Merman and Fernando Lamas. He went on to dance and assist choreographers Alex Romero, Onna White and Lee Scott, on three more Broadway shows before dedicating himself to sharing his dance method. He opened his school, "The First World Jazz Centre."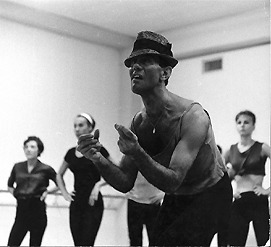 "A good teacher knows how to prevent injuries," Luigi says. He stresses the importance of using the body properly, telling students to "Take your time - feel what you're doing." He also says, "If you keep doing things right long enough, they'll get better right. But, if you keep doing things wrong long enough, they'll feel right -- wrong."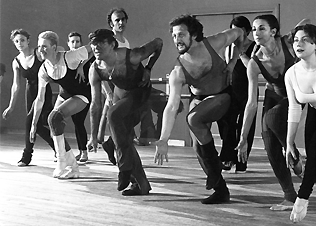 The world has recognized Luigi's artistry by bestowing upon him many major awards and by inviting him to give master classes throughout North and South America, England, France, Hungary, Italy, Japan and South Africa. He has served on the faculty for the Harkness Ballet School, High School for the Performing Arts, Sarah Lawrence College, NYU, Metropolitan Opera House and the Joffrey Ballet School. His method is taught today by not only himself, but by his students in schools and colleges all over the world.
Here's Luigi on a National Magazine Show: https://youtu.be/EH4cavY9gW4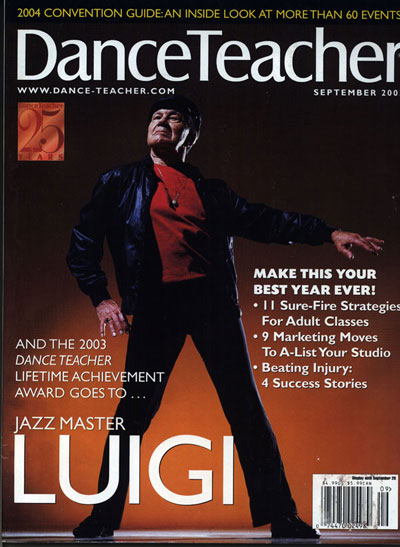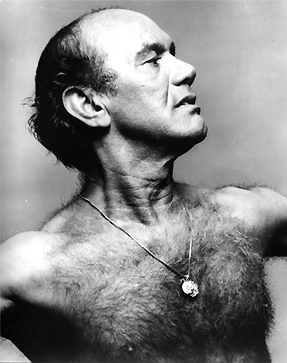 LUIGI'S JAZZ CENTRE
The First World Jazz Center
48 West 68th Street
New York, NY 10023
(212) 874-6215
at Studio Maestro


[
BACK
|
The School
|
The Testimonials
|
The Merchandise
]
[
Students and Friends of Luigi
]

Photo Credits (top to bottom): Luigi by Milton Oleaga; Luigi at 10; A Scene from Paramount's "WHITE CHRISTMAS," Luigi is just above Bing Crosby on the left;
Luigi by Milton Oleaga; Luigi teaching in Rome by Renato Greco
---
Mail your comments to: Luigi's Jazz Centre
©1999-2009 Luigi's Jazz Centre.
All Rights Reserved.